Harness the performance of top traders with our advanced copy trading feature. Utilize the analytical tools to evaluate and pick a strategy that meets your trading objectives and take advantage of hundreds of successful strategies.
Copy Trading is a process that allows you to replicate the trading strategies of other traders on your account. Your trades will be opened and closed automatically, mirroring the account of the strategy provider. However, you remain in full control of your trades and can make modifications, close individual positions, or even stop the copying process altogether.

Explore
Access hundreds of strategies from top traders for more than 100 instruments across multiple asset classes.

Analyze
Utilize our reporting tools to rank strategies based on performance and select the most suitable for your circumstances.

Copy
cTrader Copy uses sophisticated calculations to keep your exposure at an optimal level for your account.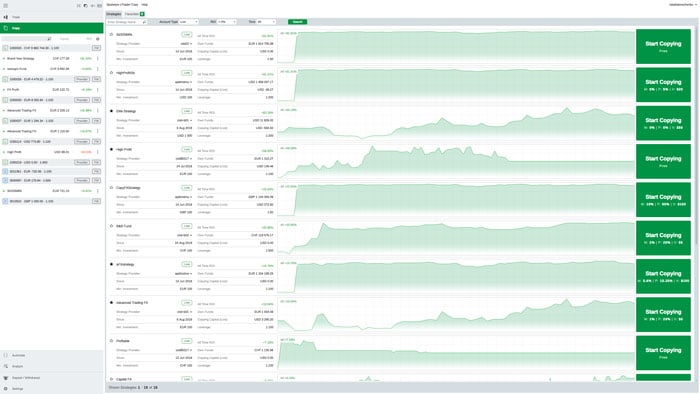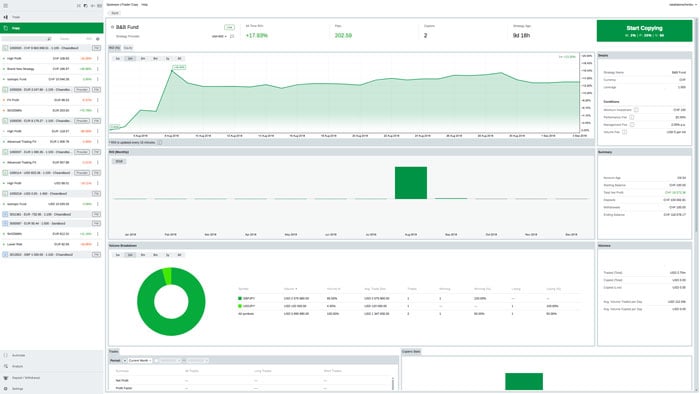 Smart Risk Management
cTrader Copy utilizes an intelligent risk management model to automatically recalculate your position size in order to adjust it to your available resources.

Flexible Investment Distribution
You can conveniently adjust the funds allocated to a particular strategy without pausing the copying of the strategy.

Independent Copying Accounts
By automatically placing every strategy in a separate copying account, you can effectively manage risk and apply your equity stop loss on a strategy-by-strategy basis rather than for the entire account.